Concrete Experts Atlanta, GA
Stamped Concrete Atlanta, GA
Contact us to schedule your free consultation.
Atlanta Concrete Contractors
Concrete Services in Atlanta, GA
Concrete is an instrumental part of a home's setting, and Atlanta Concrete Contractors in Atlanta, GA takes pride in its variety of traditional – and affordable – concrete solutions alike. Our services include new driveways, driveway replacements, sidewalks, walkways, concrete patios, and stamped concrete, or a combination of several. We also offer free consultations that allow you to select your preferred materials, like concrete, flagstone, and pavers, all well within the margins of your budget.
On this note, at Atlanta Concrete Contractors in Atlanta, GA, we recognize that adding value to the home is often at the top of a customers' list. That's why we make sure our prices are adaptable, leaving the quality of our services intact. In addition to the listed types of projects and materials, we offer competitively priced alternatives that may mesh perfectly with your home.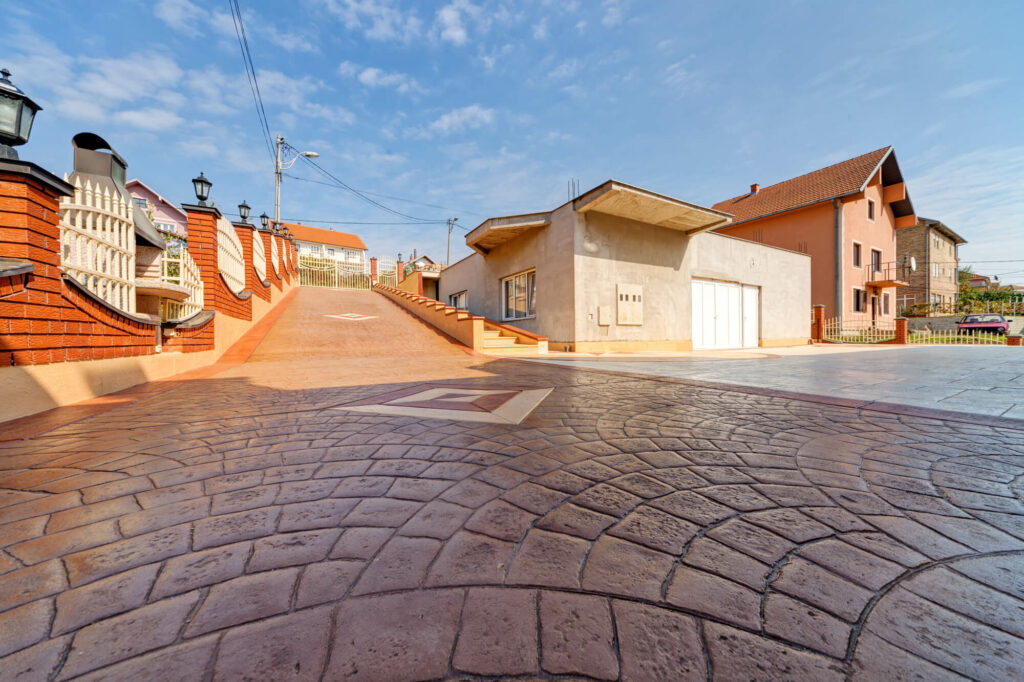 Stamped Concrete in Atlanta, GA
Methods and materials may be our bread and butter, but our ultimate objective is to help you create your ideal concrete landscape. One of the ways to accomplish this is by designing a patio, with which Atlanta Concrete Contractors is glad to assist you. We're more than willing to work with our customers and refine their ideas with them as the project progresses. Building relationships with our customers is just as important as the construction of the project itself. Throughout the process, we want to hear your suggestions, since this kind of effective communication will undoubtedly lead to the success of the project on both sides. We'll happily incorporate your ideas on design elements, building costs, and alternative materials.
In particular, stamped concrete Atlanta patios provide a unique and economical way to raise the quality of your backyard. Stamped concrete is a proven success in recent years, furnishing just as much popularity as style. Also known as textured or imprinted concrete, it remains an attractive and affordable option, requiring significantly less maintenance. Its long-lasting nature, too, is one of its most notable benefits, along with its budget flexibility; patios constructed with stamped concrete are usually far cheaper than those constructed with more traditional, expensive materials. Even better, it allows for a great deal of pattern and design choices without sacrificing any amount of caliber whatsoever. If you do opt for a stamped concrete Atlanta patio, a couple of recommended additions include a seating wall and a fire pit, which add to the polish and functionality of the scene.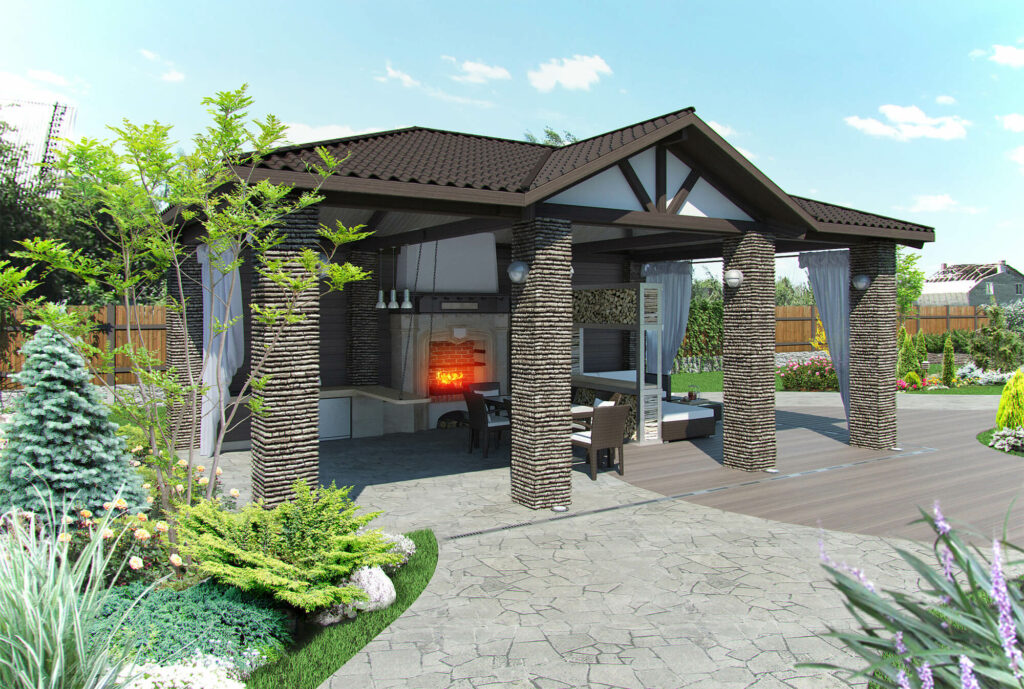 Our Recent Stamped Concrete Projects
In our gallery, you'll find many of our stamped concrete jobs that we've completed in the Atlantic area. We encourage you to take a look at these patios, all belonging to our satisfied customers. Browsing the gallery might give you a few ideas to employ in your own patio construction, too.
Please fill out the form below or call us at (770) 480-2971 to schedule your free consultation. We're looking forward to working with you on your dream project.